Bill Crider's Homemade Homepage

The Bouchercon was named for Anthony Boucher, long-time reviewer of mystery novels for The New York Times Book Review.  My wife, Judy, and I have been attending Bouchercons since 1980, and we've enjoyed them all.  The one in Austin was perhaps our favorite because we won the Anthony Award for Best Short story.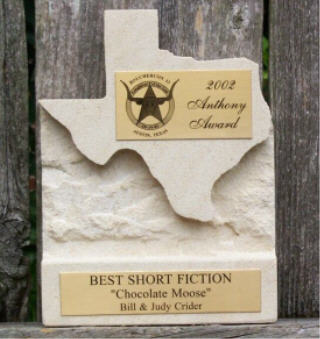 "Chocolate Moose," the winner, appeared in
Death Dines at 8:30
, edited by Claudia Bishop and Nick DiChario; it was published by Berkley Books in both hardcover and paperback editions.  Our thanks to Nick, Claudia, and Berkley.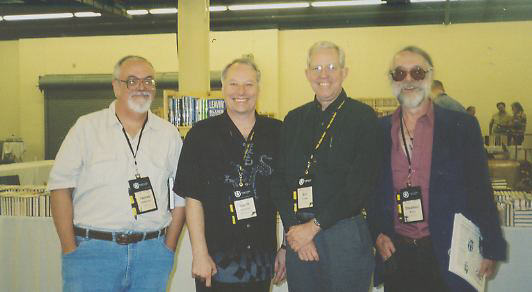 The Fearsome Foursome: From left to right we have James Reasoner, Joe Lansdale, me, and Steve Mertz.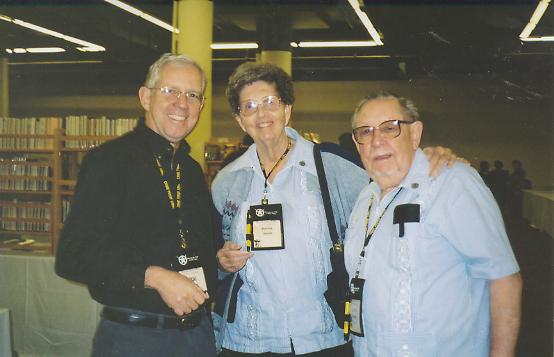 Here I am with Len and June Moffatt, founding editors of The JDM Bibliophile and two of the people directly responsible for my first involvement in mystery fandom.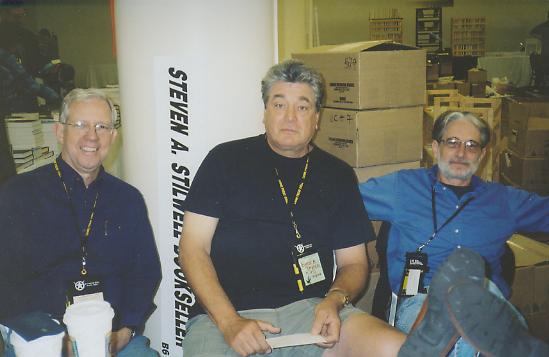 Here I'm hobnobbing with wealthy retired booksellers Bruce Taylor and Steve Stilwell. Bruce appears to have heard about Judy and me winning the Anthonly Award.